Posts for: May, 2014
By William G. Bender, DDS
May 23, 2014
Tooth wear, especially on biting surfaces, is a normal part of aging — we all lose some of our tooth enamel as we grow older. Even primary ("baby") teeth may show some wear before they're lost. But there's also excessive, premature tooth wear caused by disease or abnormal biting habits. This type of wear is cause for concern and action before it leads to tooth loss.
Normal tooth wear occurs because of what teeth naturally do — bite and chew. When teeth come together as we eat they generate a modest amount of force: between 13 and 23 pounds. Our teeth also make brief contacts hundreds to thousands times a day. Again, this produces force, though not to the extent we see with biting and chewing: somewhere between 0.75 and 7.5 pounds. These glancing contacts are actually good for dental health because they provide needed stimulation to the teeth and jaws that help the body maintain healthy bone and tooth attachments.
But parafunctional (outside the normal function) habits like teeth grinding or foreign object chewing can greatly increase the generated force, up to 230 pounds. These may result in noticeable symptoms like fractures or loose teeth, but not always — the damage may not be noticeable until much later in the form of excessive tooth wear.
These parafunctional habits aren't the only cause for excessive tooth wear; tooth decay can weaken the tooth structure, making it more susceptible to wear. And, some restorative materials used for fillings may also affect the rate of wear.
Because excessive tooth wear may or may not present with immediate symptoms, it's important to maintain regular dental checkups to monitor the condition of your teeth. Our training and experience helps us identify signs of excessive tooth wear and, depending on the extent of damage, work with you on a treatment plan. You should also keep us informed about oral habits, especially teeth grinding, thumb sucking or foreign object chewing (toys, nails, pencils, etc.).
Your teeth will wear as you grow older. By keeping a close eye on your teeth, we'll help you keep that wear at a normal rate.
If you would like more information on preventing excessive tooth wear, please contact us or schedule an appointment for a consultation. You can also learn more about this topic by reading the Dear Doctor magazine article "When Children Grind Their Teeth."
By William G. Bender, DDS
May 08, 2014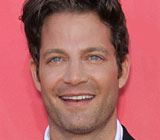 When it comes to dental health, you might say celebrity interior designer and television host Nate Berkus is lucky: Unlike many TV personalities, he didn't need cosmetic dental work to achieve — or maintain — his superstar smile. How did he manage that? Nate credits the preventive dental treatments he received as a youngster.
"I'm grateful for having been given fluoride treatments and sealants as a child. Healthy habits should start at a young age," he told an interviewer from Dear Doctor magazine. We couldn't have said it better — but let's take a moment and examine exactly what these treatments do.
Fluoride treatment — that is, the topical (surface) application of a concentrated fluoride gel to a child's teeth — is a procedure that's often recommended by pediatric dentists. Although tooth enamel is among the hardest substances in nature, fluoride has been shown to make it more resistant to tooth decay. And that means fewer cavities! Studies show that even if you brush regularly and live in an area with fluoridated water, your child could still benefit from the powerful protection of fluoride treatments given at the dental office.
Another potent defense against cavities is dental sealants. Despite your child's best efforts with the toothbrush, it's still possible for decay bacteria to remain in the "pits and fissures" of the teeth — those areas of the molars, for example, which have tiny serrated ridges and valleys where it's easy for bacteria to grow. Dental sealants fill in and protect vulnerable areas from bacterial attack, greatly decreasing the risk that future dental treatment will be required.
Why not take a tip from our favorite celebrity interior designer, and ask about cavity-preventing treatments for your children's teeth? If you would like more information about fluoride treatments or dental sealants, please contact us for a consultation. You can learn more in the Dear Doctor magazine articles "Topical Fluoride" and "Sealants for Children."