Posts for: November, 2014
By William G. Bender, DDS
November 19, 2014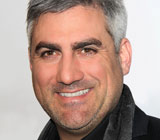 Some train intensively for months ahead of time, so they can achieve peak performance during the season; others simply enjoy occasional pick-up games with friends. But here's something all athletes, both amateurs and professionals, should know: Dental accidents in sports can happen at any time, and the consequences of not wearing the proper protective equipment can be serious.
Don't believe us? Just ask American Idol season 5 winner Taylor Hicks. Before his singing career took off, Hicks was a high-school basketball star; he lost his two front teeth during a championship game.
"It was just one of those collisions that happen in sports," Hicks recently told Dear Doctor magazine. "I never wore a mouthguard in basketball. Obviously I should have."
We agree. And we want to remind you that basketball isn't the only game that poses a risk to your teeth (although statistics show it's the leading cause of sports-related dental injuries). Soccer, bike riding, and equestrian sports — along with some two dozen other games and physical activities — are all on the American Dental Association's list of sports in which participants should wear a mouthguard.
What's the best kind of mouthguard? The answer is: the one you actually wear. For the maximum comfort and protection, there's nothing like a custom-fitted mouthguard provided by our office. This is a piece of protective equipment that's individually crafted just for you — in fact, it's made from a model of you own teeth! Not only will it fit your mouth perfectly, but it's also strong, lightweight and easy to wear.
It's true that off-the-shelf mouthguards are available from big-box retailers in limited sizes (like small, medium and large); also available are the so-called "boil and bite" types, which you soften in hot water before molding them into shape with the pressure of your fingers, teeth and tongue. Either one of these options is probably better than nothing — but neither provides the level of protection and comfort that a custom-made mouthguard offers.
When you consider the potential cost of tooth replacement — not just its hefty price tag, but also the lost time, trouble and inconvenience it can cause — we think you'll agree that a perfectly fitted mouthguard, made by our office, is a piece of sports equipment you really can't afford to do without. Best of all, its cost is quite reasonable.
So if you're the active type, come in to ask us about fitting you with a custom mouthguard. For more information, please contact us or schedule an appointment for a consultation. You can learn more in the Dear Doctor magazine articles "Athletic Mouthguards" and "An Introduction to Sports Injuries & Dentistry."
By William G. Bender, DDS
November 04, 2014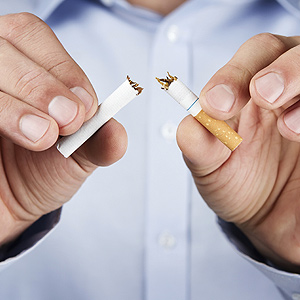 It's been widely established for decades that cigarette smoking contributes to cancer and heart disease. But did you know smoking will also increase your risk of tooth decay and periodontal (gum) disease, as well as nuisance problems like tooth staining, bad breath and diminished taste perception?
Its effects on your teeth and mouth are all the more reason to quit smoking. But deciding and following through are two different things: many smokers find it painfully difficult to quit due to their addiction to nicotine, tobacco's active ingredient.
But while difficult, it can be done. Here are 4 tips to help you follow through on your decision to quit smoking.
Change Your Response to Stress. Cigarette smoking is closely tied to the pleasure and reward areas of your brain. With its "hit" of nicotine, you sub-consciously identify smoking as a way to relieve the unpleasant feelings of stress. Instead, substitute other stress relievers when it occurs: going for a walk, talking to a friend or taking a few deep breaths. In time, this substitution will wear down the trigger response to stress you've developed with smoking.
Gradually Reduce Nicotine. You don't have to quit abruptly or "cold turkey": over the course of a few weeks, try switching to brands with decreasing levels of nicotine. Each week change to a brand with 0.2-0.4 milligrams less nicotine yield than the brand you were smoking the previous week. When you reach the lowest nicotine yield you can find, begin reducing the number of cigarettes you smoke each day. You can find a list of nicotine yields by brand at www.erowid.org/plants/tobacco/tobacco_nic.shtml.
Quitting Loves Company. While you're responsible for quitting, you may also benefit from the support of others. Usually eight to ten weeks of peer group sessions, a cessation support group provides instruction and ample structure with others engaged in the same struggle. You can usually locate one of these support groups by asking your healthcare provider.
Talk to Your Doctor or Dentist. Next to you or your family, no one wants you to quit more than we do! We can provide you information, treatment and encouragement as you take this big step toward improving your life and health.
If you would like more information on how to quit smoking, please contact us or schedule an appointment for a consultation. You can also learn more about this topic and more tips for quitting by reading the Dear Doctor magazine article "10 Tips to Help You Stop Smoking."