Posts for: October, 2015
By William G. Bender, DDS
October 22, 2015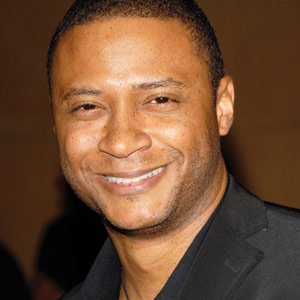 Can you have healthy teeth and still have gum disease? Absolutely! And if you don't believe us, just ask actor David Ramsey. The cast member of TV hits such as Dexter and Arrow said in a recent interview that up to the present day, he has never had a single cavity. Yet at a routine dental visit during his college years, Ramsey's dentist pointed out how easily his gums bled during the exam. This was an early sign of periodontal (gum) disease, the dentist told him.
"I learned that just because you don't have cavities, doesn't mean you don't have periodontal disease," Ramsey said.
Apparently, Ramsey had always been very conscientious about brushing his teeth but he never flossed them.
"This isn't just some strange phenomenon that exists just in my house — a lot of people who brush don't really floss," he noted.
Unfortunately, that's true — and we'd certainly like to change it. So why is flossing so important?
Oral diseases such as tooth decay and periodontal disease often start when dental plaque, a bacteria-laden film that collects on teeth, is allowed to build up. These sticky deposits can harden into a substance called tartar or calculus, which is irritating to the gums and must be removed during a professional teeth cleaning.
Brushing teeth is one way to remove soft plaque, but it is not effective at reaching bacteria or food debris between teeth. That's where flossing comes in. Floss can fit into spaces that your toothbrush never reaches. In fact, if you don't floss, you're leaving about a third to half of your tooth surfaces unclean — and, as David Ramsey found out, that's a path to periodontal disease.
Since then, however, Ramsey has become a meticulous flosser, and he proudly notes that the long-ago dental appointment "was the last we heard of any type of gum disease."
Let that be the same for you! Just remember to brush and floss, eat a good diet low in sugar, and come in to the dental office for regular professional cleanings.
If you would like more information on flossing or periodontal disease, please contact us today to schedule an appointment for a consultation. You can also learn more by reading the Dear Doctor magazine article "Understanding Gum (Periodontal) Disease."
By William G. Bender, DDS
October 07, 2015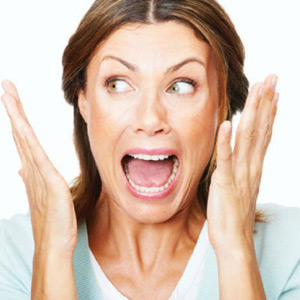 We've all experienced eating or drinking something hot enough to scald the inside of our mouths. But what if you regularly have a burning sensation but haven't consumed anything hot to cause it? You may have a condition called burning mouth syndrome, or BMS.
In addition to the sensation of feeling scalded or burnt, BMS can also cause dryness, tingling and numbness, as well as a change or reduction in your sense of taste. You can feel these sensations generally in the mouth or from just a few areas: the lips, tongue, inside of the cheeks, gums, throat or the roof of the mouth.
The root cause of BMS isn't always easy to pinpoint, but it seems related to systemic conditions like diabetes, nutrition or vitamin deficiencies and acid reflux; it's also been known to accompany the use of irradiation or chemotherapy for cancer treatment or psychological problems. It seems to occur most often in women around the age of menopause and may be linked to hormonal changes.
To determine the best treatment course, we must first eliminate the possibility that another condition besides BMS may be causing your symptoms. Some medications (both prescription and over-the-counter) cause mouth dryness, which can irritate the inner linings of the mouth or contribute to yeast infection, either of which could result in similar symptoms to BMS. Allergic reactions to dental materials in dentures or toothpastes that contain sodium lauryl sulfate, whiteners or cinnamon flavor can cause irritation and skin peeling within the mouth.
If we've determined you have BMS, there are a number of strategies we can try to bring relief, like stopping or cutting back on habits that worsen dry mouth like smoking, alcohol or coffee consumption, or frequently eating hot or spicy foods. You should also drink water more frequently to keep your mouth moist, or use biotene or products containing the sweetener xylitol to promote saliva production. If mouth dryness is related to medication, you should speak with your physician or our office about alternatives.
In some cases, BMS resolves over time. In the mean time, though, promoting good saliva flow and reducing stress will go a long way toward diminishing this irritating condition.
If you would like more information on the causes and treatment of burning mouth syndrome, please contact us or schedule an appointment for a consultation. You can also learn more about this topic by reading the Dear Doctor magazine article "Burning Mouth Syndrome."