Posts for: November, 2015
By William G. Bender, DDS
November 21, 2015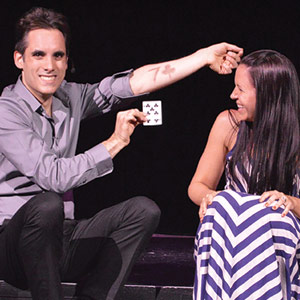 Magician Michael Grandinetti mystifies and astonishes audiences with his sleight of hand and mastery of illusion. But when he initially steps onto the stage, it's his smile that grabs the attention. "The first thing… that an audience notices is your smile; it's what really connects you as a person to them," Michael told an interviewer.
He attributes his audience-pleasing smile to several years of orthodontic treatment as a teenager to straighten misaligned teeth, plus a lifetime of good oral care. "I'm so thankful that I did it," he said about wearing orthodontic braces. "It was so beneficial. And… looking at the path I've chosen, it was life-changing."
Orthodontics — the dental subspecialty focused on treating malocclusions (literally "bad bites") — can indeed make life-changing improvements. Properly positioned teeth are integral to the aesthetics of any smile, and a smile that's pleasing to look at boosts confidence and self-esteem and makes a terrific first impression. Studies have even linked having an attractive smile with greater professional success.
There can also be functional benefits such as improved biting/chewing and speech, and reduced strain on jaw muscles and joints. Additionally, well-aligned teeth are easier to clean and less likely to trap food particles that can lead to decay.
The Science Behind the Magic
There are more options than ever for correcting bites, but all capitalize on the fact that teeth are suspended in individual jawbone sockets by elastic periodontal ligaments that enable them to move. Orthodontic appliances (commonly called braces or clear aligners) place light, controlled forces on teeth in a calculated fashion to move them into their new desired alignment.
The "gold standard" in orthodontic treatment remains the orthodontic band for posterior (back) teeth and the bonded bracket for front teeth. Thin, flexible wires threaded through the brackets create the light forces needed for repositioning. Traditionally the brackets have been made of metal, but for those concerned about the aesthetics, they can also be made out of a clear material. Lingual braces, which are bonded to the back of teeth instead of the front, are another less visible option. The most discrete appliance is the removable clear aligner, which consists of a progression of custom-made clear trays that reposition teeth incrementally.
How's that for a disappearing act?!
If you would like more information about orthodontic treatment please contact us or schedule an appointment for a consultation. You can also learn more about the subject by reading the Dear Doctor magazine article "The Magic of Orthodontics."
By William G. Bender, DDS
November 06, 2015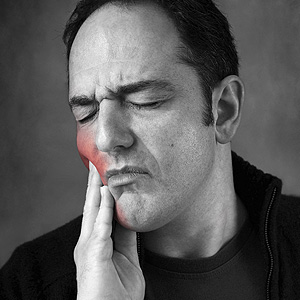 As many as 36 million adults in the U.S. suffer from some form of chronic jaw pain. What's more, many of these may also experience other painful conditions like arthritis or chronic fatigue in other parts of their body.
Chronic jaw pain is actually a group of difficult to define disorders collectively referred to as temporomandibular joint disorders (TMJD or also TMD). TMD not only refers to pain symptoms of the temporomandibular (jaw) joints but also of the jaw muscles and surrounding connective tissue. Most physicians and dentists agree TMD arises from a complex range of conditions involving inheritable factors, gender (many sufferers are women of childbearing age), environment and behavior.
A recent survey of approximately 1,500 TMD patients found that nearly two-thirds of them also suffered from three or more related health problems like fibromyalgia, chronic fatigue syndrome, rheumatoid arthritis, headaches, depression and problems sleeping. The understanding of TMD's connection with these other conditions is in its early stages of research, but there's avid interest among healthcare providers to learn more and possibly devise new treatments for TMD in coordination with these other related conditions.
In the meantime, TMD patients continue to respond best with the traditional approach to treatment, including physical therapy, thermal (hot or cold) compresses to the area of pain, medication and modifying the diet with more easier to chew foods. In extreme cases, jaw surgery may be recommended; however, success with this approach has been mixed, so it's advisable to get a second opinion before choosing to undergo a surgical procedure.
Hopefully, further study about TMD and its connection with other conditions may yield newer treatments to ease the pain and discomfort of all these conditions, including TMD. You can stay up to date on these and other developments for coping with the discomfort of TMD at www.tmj.org and through your healthcare provider team.
If you would like more information on TMD, please contact us or schedule an appointment for a consultation. You can also learn more about this topic by reading the Dear Doctor magazine article "Chronic Jaw Pain and Associated Conditions."