Posts for: February, 2019
By William G. Bender, DDS
February 18, 2019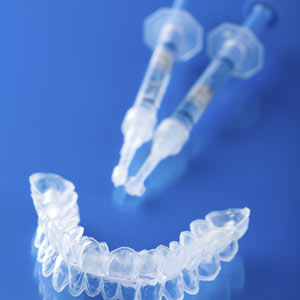 You're satisfied with your smile appearance except for one thing — your teeth aren't as white and bright as you wish they could be. So, you've decided to do something about their dull yellow color.
You're also thinking about buying a whitening product you can use yourself rather than a professional application. But you still want the answers to two questions: are home whitening kits safe? And, are they effective?
By and large the answer to the first question is yes — if you use it as directed. The whitening agents in FDA-approved products are in safe proportions to other ingredients and won't cause any major health issues. That said, if you go beyond the instructed dosage you could damage your teeth, especially your enamel, and cause long-term problems with your dental care.
In addition, if you (or a family member) are still in your early teens, you may want to wait until you're older. Although most permanent teeth have come in by puberty, their enamel still needs to mature. The chemicals in a whitening kit could be too strong for their under-developed enamel. It's best to get our advice on whether your teeth are mature enough for whitening.
As to their effectiveness, home whitening kits should perform as their labeling indicates. But there are some differences in effects between a home kit and a professional application.
Although a home kit usually uses the same whitening agents (like carbamide peroxide), its strength is much lower than a professional treatment — about 10% of volume compared to around 30% in clinical solutions. This means it will take much longer to achieve the desired whitening effect that a professional application can in fewer sessions, and with less precision. In addition, home kits are only effective on surface staining of the enamel — discoloration within a tooth requires treatment by a dentist.
You can get satisfactory results from a home whitening kit. But before you make a purchase, consult with us first — we can advise you on what to look for in your purchase, as well as determine if your teeth can benefit from whitening at home.
If you would like more information on teeth whitening, please contact us or schedule an appointment for a consultation. You can also learn more about this topic by reading the Dear Doctor magazine article "Tooth Whitening Safety Tips."
By William G. Bender, DDS
February 08, 2019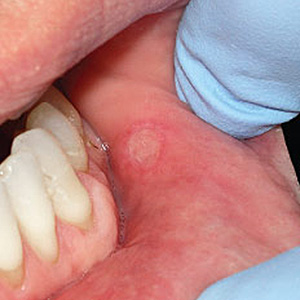 Canker sores, known medically as aphthous ulcers, are fairly common among people. Lasting for about a week or so, these mouth sores are usually more irritating than painful. But about a quarter of the population, especially women, frequently suffer from an acute form that doesn't often respond well to over-the-counter remedies.
A typical canker sore is usually round with a yellow-gray center ringed by a reddened "halo." They can be preceded by tingling or painful sensations at the site a few hours or so before breaking out. Recurrent aphthous stomatitis (RAS) is the more severe form of canker sore, often with outbreaks of multiple painful sores. While the more common sore is usually less than a centimeter in diameter, RAS sores are often much larger.
Canker sores often arise during periods of stress or anxiety, and seem to be connected with eating certain acidic foods like tomato sauce, citrus fruits or spicy dishes. RAS also seems to be related to underlying systemic conditions like vitamin deficiencies, anemia or digestive disorders. Besides managing diet and stress, people with regular canker sores and milder cases of RAS can often find relief with non-prescription numbing agents often found in stores and pharmacies.
For more severe RAS, though, you may need the help of your dentist or physician with treatments like prescription steroids or other medications that come in gel or rinse form or through injections. The goal of any treatment approach is to decrease pain severity and shorten healing times after an outbreak.
While most mouth sores, including RAS, aren't dangerous to your health, you should still take any sore seriously. You should especially seek medical evaluation if a sore doesn't heal after a couple of weeks, if they seem to come more frequently and are more severe, or if you don't seem to ever be without a sore in your mouth. These could indicate a serious underlying problem that needs to be addressed.
One thing's for sure: there are ways to ease your suffering if you have frequent bouts with regular canker sores or even RAS. Talk to your dentist about ways to minimize your discomfort from these irritating mouth sores.
If you would like more information on aphthous ulcers or canker sores, please contact us or schedule an appointment for a consultation. You can also learn more about this topic by reading the Dear Doctor magazine article "Mouth Sores."